Cardiff's pub theatre The Other Room presents Crave​ by Sarah Kane as trainee showcase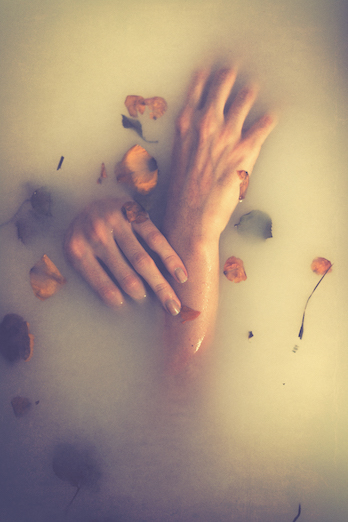 Cardiff's pub theatre The Other Room have announced that ​Crave​ by Sarah Kane​ will be the culminating production of the theatre's inaugural year of its creative development scheme, the Professional Pathways Programme.
The scheme, in partnership with the Royal Welsh College of Music & Drama (RWCMD) and Theatr Clwyd and supported by Creu Cymru, was set up to provide Welsh, Wales-based and Wales-trained directors and producers a genuine route into the industry. Samantha Jones and Yasmin Williams joined The Other Room's team in May 2018 as Trainee Director and Trainee Producer respectively, and since then, they have been working within the company under the guidance of Executive Director Bizzy Day and Artistic Director Dan Jones. The production of ​Crave​ is their final project as Trainees, and will see them working alongside RWCMD students.
Crave,​ running ​30 April - 11 May​, is considered a game-changing play that rages against traditional theatrical form, and marks Samantha Jones' debut production as a Director. Its cast is made up of RWCMD acting students Callum Howells, Emily John, Benjamin McCann and Johnna Watson.
Samantha comments:
"Sarah Kane declared "I write the truth and it kills me". Never was there a playwright that inspired me down to my very bones than Sarah Kane. Selecting Crave​ as Yasmin and I's showcase, a play that has a cyclical and blisteringly raw life, is perfect, and I am honoured to tell this story with Yasmin, a producer that will fly high ​with her incredible work ethic and talent. I can't wait to see what else we work on in the future together.
We were keen from the outset to choose a piece that tested us creatively, technically and emotionally, and to create a space for the actors that was open, honest, exploratory and safe. I never set out to be captain of the ship, I was determined to work collaboratively, bringing in incredible people such as Nerida Bradley ​as Assistant Director to enhance our Kane expertise and to share her warm presence and kindness.
Crave​ allows us to explore and question humanity along its glorious spectrum, from the extreme to the light. Written in a TS Eliot style beat poem, Kane abstains from using punctuation, strict form, even names so not to influence us as the audience, allowing us to soak up what we should/need from this pure piece of writing. On watching ​Crave,​ we hope we create a space that allows you to ask questions and explore your version of humanity. Nothing major.
I am forever grateful to The Other Room for this opportunity to play with exceptional talent and text. I hope we do you proud."
Trainee Producer Yasmin comments:
"This production has given us the freedom to make the work we are passionate about, to take risks when doing so and to be unforgivingly brave. As is the way of The Other Room.
Sam and I have not only developed as practitioners during our year-long placement as Trainees under TOR's Professional Pathway Programme, but have been encouraged and empowered to run with our own ideas and instincts, and to continue to challenge ourselves. The Professional Pathway Programme has ensured we're constantly defining and redefining the work we want to make, the artists we have to be, and the things we must do so that the work we make achieves what it needs to.
I am so lucky to be working alongside the creative brilliance of Sam, a Director with an abundance of empathy and drive. Sam and I have decided that just because our Traineeships are coming to an end, we will still want to collaborate together, a relationship which wouldn't have formed without TOR's Professional Pathway Programme.
Crave​ is a beautiful beast of a script which boldly tears apart our existence and suffering, with great depth, and is unapologetic in its heavily emotive poetry. The honesty with which Kane saw the world is not something mirrored elsewhere. There seemed no better script to round off our Traineeship at TOR, a Traineeship which has been so much about remembering how important it is to

'dare'. Dare to make work which is truthful, raw and bravely presents its audience with a number of challenging questions and feelings."
The Other Room's Artistic Director Dan Jones comments:
"The Other Room has always been a small space where young artists can take big risks. It is our mission to discover and nurture exceptional talent here in Wales, and The Professional Pathways Programme is a big part of that. And here we are, approaching the final phase of the programmes first year, reviving a Kane piece, the playwright that marked the bold arrival of the theatre back in 2015. This is a special moment for all of us here at TOR. I would like express immense gratitude to our partners (RWCMD and Theatr Clwyd), our supporters (Arts Council Wales and Creu Cymru) and, most of all, to our young company embarking on this extraordinarily brave journey."
Tickets for ​Crave a​ t The Other Room are available now from www.otherroomtheatre.com​. To keep updated on The Other Room you can follow the team on Twitter @TORtheatre and Facebook ​www.facebook.com/otherroomtheatre​.

The Other Room
web site: https://www.otherroomtheatre.com/
Yasmin Williams

e-mail: yasmin@otherroomtheatre.com
Saturday, April 6, 2019
Older news stories have been carefully archived.
2006 | 2005 | 2004 | 2003 | 2002 | 2001 | 2000 | 1999