At the Sherman
Sherman Cymru- A Doll's House , Sherman Theatre , October 23, 2015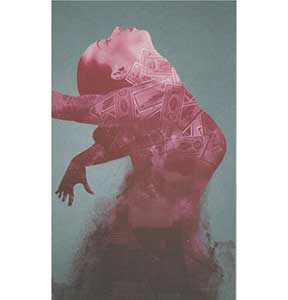 The very tall, elegant set by award-winning Scottish designer, Kenny Miller, one time Head of Design and Associate Director at the Citizens' Theatre, Glasgow, towers over the characters so they all become like dolls, lost children all seeking to find where they are or ought to be in life. Despite the peccadillos of Nora, Torvald, Kristine, et al, everyone seemingly has something to hide, the sublime and delicate touches these actors bring to their roles has us caring for all of them.

Although the naïve, scatty, child-like behaviour of Leila Crerar's Nora was so utterly convincing I felt really irritated by this young hussy. But this was just one of the towering range of emotions from this totally engaging actor, who took us with her as each new concern entered and twisted her soul.

After all the fun of shopping for much better Christmas presents this year, as her patronizing and loving husband Torvald has recently been promoted to manager of the bank, and her secret chocolate eating, Nora is confronted by Krogstad. She is indebted to him for a loan she had from him some while ago when her husband was seriously ill and she had to take him to a warmer climate for him to recover; more than that she has forged her dead father's signature on the contract.

He tells her he will reveal all to her husband unless she pleads with him to give him back his job at the bank, where the new manager, Torvald has sacked him.

Before Krogstad comes into the picture Nora is visited by an old school friend, Kristine.
Another fallen on bad times, she begs Nora to help her get a job in Torvald's bank. He is very pleased to do this and takes her on to replace the disgraced Krogstad.

Even Anna, Nora's former nanny, now looking after her children, two lively boys and the recently born baby, has an indiscretion tucked away. Family friend, Dr. Rank completes the flawed set with his terminal tuberculosis of the spine originating from a venereal disease contracted by his father and his, just below the surface love and desire for Nora.

Once he reads of Nora's forgery, in a letter from Krogstad, Torvald is outraged and decides to send her to an asylum and separate her permanently from her children. Just minutes later, he reads in another letter from Krogstad telling him that he will no longer be taking any action over the forgery, he reverts swiftly to loving husband mode once again. But Nora, who had contemplated suicide to save him from disgrace, sees in him now the hypocrite he has always been and is having none of it. She sits him down, very firmly telling him, "We must come to a final settlement, Torvald. During eight whole years. . . we have never exchanged one serious word about serious things."

She no longer has any feelings for him. The play ends as she walks away, with a new strength, to find herself. Leaving Torvald, sitting, devastated.
Alex Blake's Torvald is a multifaceted character. Deep down he is a bigoted chauvinist. The actor captures every aspect of the man in a very moving and very rewarding performance. It is the quality of the acting of every member of the cast that makes this production such a joy to watch. Paul McEwan's Dr. Rank is another fully formed well-rounded individual who both frustrates and engages us. Former lovers Kristine and Krogstad are reunited and the feeling between them is palpable. There is a moment where he circles her, recalling their former love in a whisper that is a pure moment of near perfect theatre. In the opening of the play Kelly Williams' Kristine brings a beautiful serenity in complete contrast to Nora's childlike effervescence.

Francine Morgan with her no nonsense, quiet credibility is the resourceful Anna and this very fine acting septet is completed by apprentice actor, Meg Lewis again totally convincing as the family maid, Helene.

With classic playwriting, Ibsen was the John Osborne of his day, a splendid cast Sherman artistic director Rachel O' Riordan brings us a deep understanding of the play setting it out clearly before us with as many breathtaking tensions as would fit an Agatha Christie crime thriller.

Let's have more of this.

Reviewed by: Michael Kelligan
This review has been read 1257 times
There are 71 other reviews of productions with this title in our database: